The Vowel Chart: Make & Take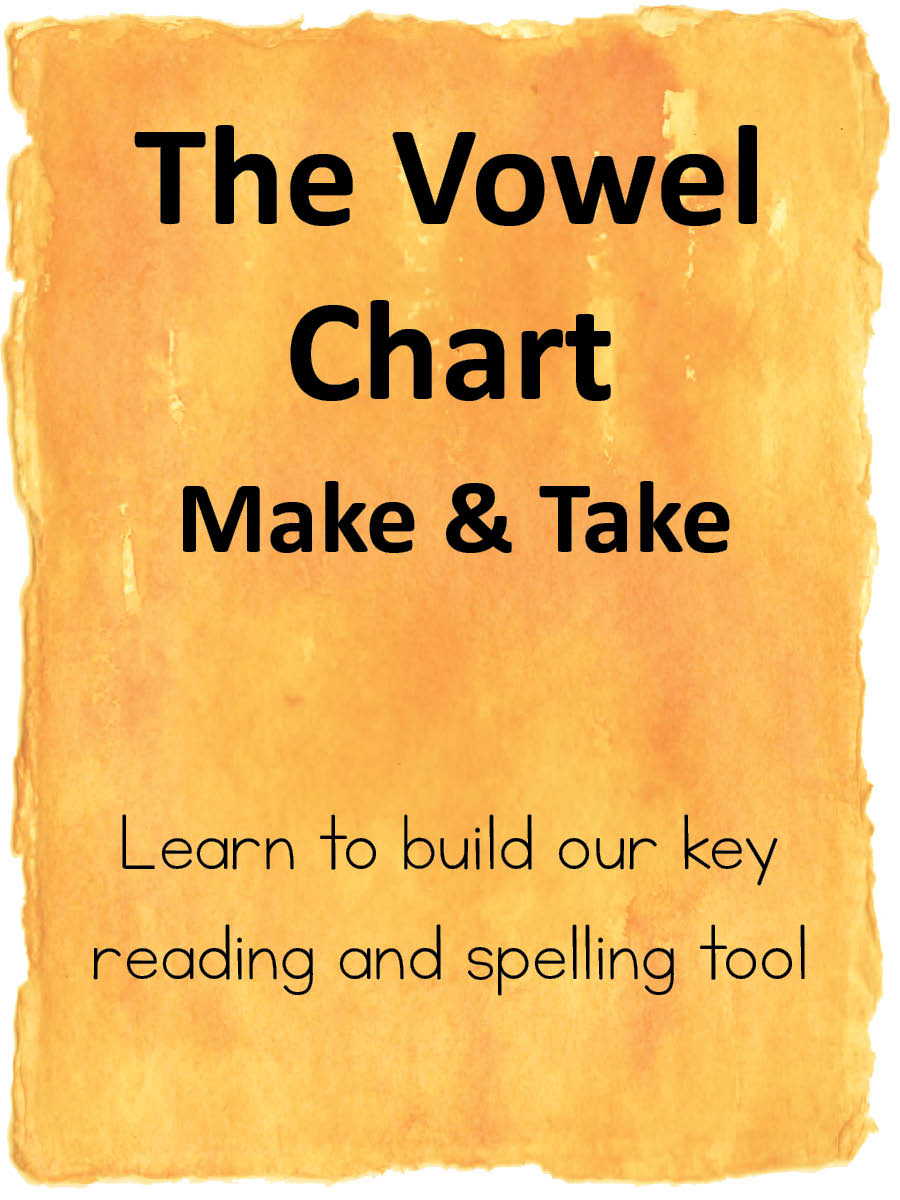 The Vowel Chart: Make & Take
Online Educator Training
2019-20 Schedule: Thursday, August 8th, 2-4pm EST. - CLASS CLOSED
2020-21 Schedule: TBA
The week before the class, you will receive a welcome email containing:
Zoom Webinar invitation link

16 page Instructional Plan and Materials Packet
Students at all ages and stages will use this spelling resource throughout the years--a key addition to the L.A. Binder!
What are educator training classes?
All language arts studies rely on complex underlying language skills. Success in reading and writing requires explicit teaching strategies that cross these intertwined skill areas.
Our classes dive deeply into each underlying language arts skill area, equipping educators to meet individual student needs. Deep learning strategies are provided and demonstrated, helping educators know how to best teach reading and writing skills at all learning levels. We show you methods that are effective and research-based. All classes include a comprehensive Instructional Plan and materials packet, which can be used by the educator in their teaching going forward.
In the live class, you will have the opportunity to ask questions. Class recordings will be made available to all participants after the course, viewable for up to 12 months. You must have a Zoom account to participate in our classes. This account is free and easy to set up at www.zoom.us
What will I learn?
Vowel sounds are the trickiest sounds for readers and writers to master. Most learners benefit from structured practice and guided instruction. In this class, you will build a complete Vowel Chart to have for your own reference, learning the theory behind this powerful tool. A packet of teaching materials is included and provides the necessary pieces to build a Vowel Chart with your students.
How will it help?
By building a Vowel Chart with your students, you can help them better understand the intricacies of sound and spelling. Creating the chart strengthens students' ability to sort vowel spellings, allowing them to read and write with greater accuracy and fluency. As each student creates their Vowel Chart, they strengthen their working memory and increase their independence as readers and writers.
Why Make & Take?
Some classes are best understood when the educator can experience creating a resource to use with students. You build the vowel chart while we show our order of teaching. We share our reasoning and our methods for supporting student knowledge of vowel sounds and spelling that is both effective and "sticky." By the end of class, the educator will have a Vowel Chart model to reference when teaching students to build their own vowel charts as they learn.
Related Products:
Laying a Path: Phonics & Spelling
Sound Bugs
Welcome to the Forest
The L.A. Binder: Make & Take