Individual Parent Coaching Session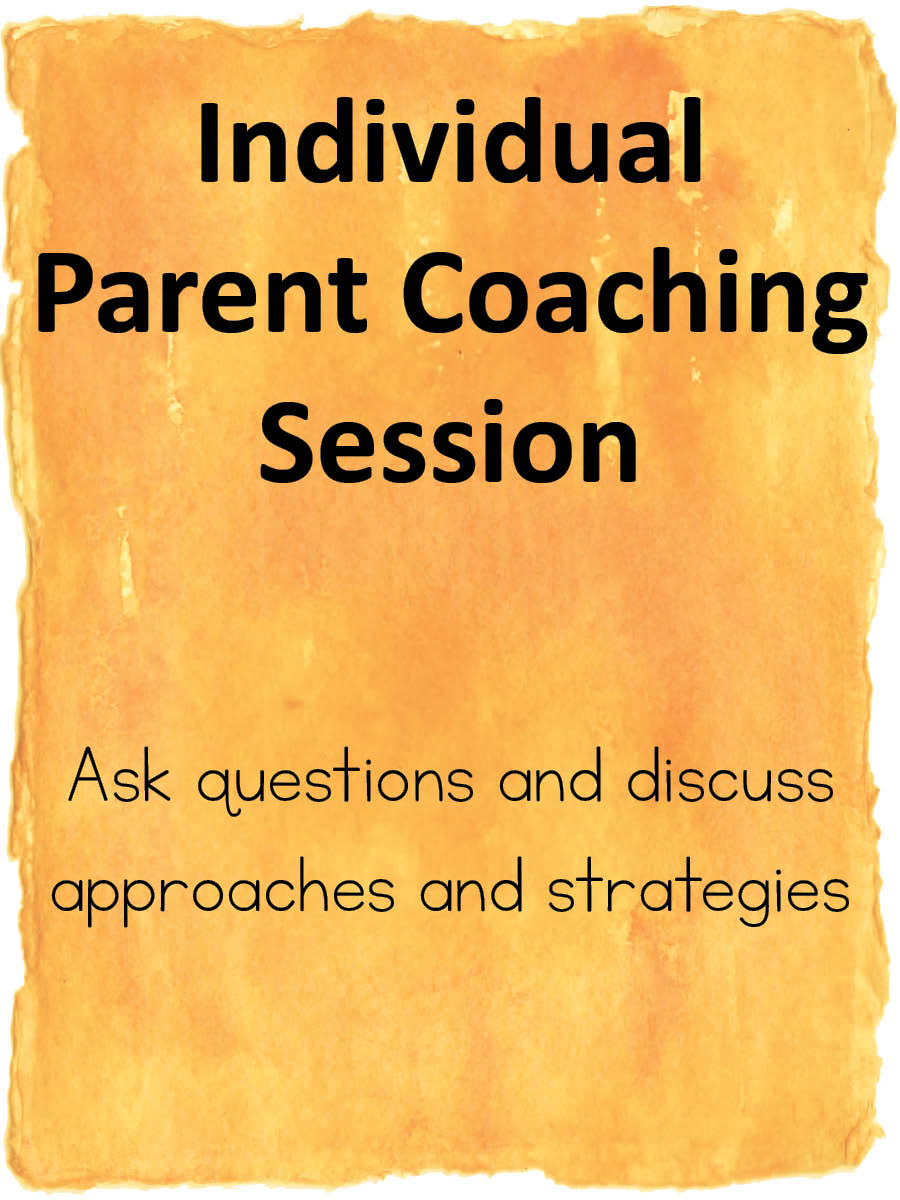 Individual Parent Coaching Session
Online Home Educator Training
The day of the session, you will receive an email containing:
Zoom Webinar invitation link
Private guidance for home educators who have questions and desire individualized recommendations for teaching reading and writing to their struggling learner.
What are coaching classes?
All language arts studies rely on complex underlying language skills. Success in reading and writing requires explicit teaching strategies that cross these intertwined skill areas.
Classes are based on the educator's and student's needs, and are private to allow for individual consultation.Our coaching classes help the home educator problem solve which language arts skill areas challenge their struggling learner, the best approach for moving forward, as well as recommendations.
You must have a Zoom account to participate in our classes. This account is free and easy to set up at www.zoom.us
"I knew after the first two sessions that I was going to get the information I needed. I knew Rita was intent on working with me, and helping me to implement the help [my son] needed. She knew what his issues were and she was working with me on giving him what he needed to get unstuck from where we had been for a very long time." ~ Lori
What will I learn?
In the private coaching class, the home educator will have ample opportunity to ask questions and discuss your student's needs. A key learning strategy will be provided and demonstrated, guiding educators on the next step in their student's reading and writing journey. Then, recommendations and suggestions will be provided to equip you to better meet your student's needs. We help home educators understand the most effective, research-supported methods we use and recommend for struggling learners.
How does it help?
Reading and writing delays are complex and difficult to understand. Parents struggle along with their students, as everyone tries to find the best teaching methods and solutions to bring about progress and alleviate stressful feelings of failure. Coaching helps the educator take the first steps needed to help their struggling learner, be it using appropriate teaching methods, seeking professional evaluations and intervention, or expanding their own educational resources.
"I started meeting with Moira via the internet as coach...She gives us our "homework" that we complete over a two week time period. And the activities are specific to my son and his needed path. I honestly can't believe the changes I have already seen in my son over these few short months. He is actually starting to sound words out as he reads and writes...He is becoming so much more confident in what he does. I am so grateful for having Moira work with us and give us step by step directions." ~ Daneale